Compare Latest Prices
Updated today at 02:45
There is 1 shop in stock with a price of £449.00
Price: £449.00 Delivery: Free

No voucher code needed for the price of £449.00 from Hughes
Price: £199.91 Delivery: Free

Price: £883.00 Delivery: Free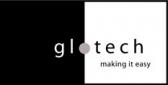 Miele G4210 Dishwasher
People who viewed the Miele G4210 also viewed the following.
The current price is £449.00
Fill in the form below if you wish to be notified when the price drops below your specified amount.
Your details are completely confidential and will only be used by dontbuy4more.co.uk
There is currently no detailed description for the Miele G4210. Would you like to submit one for review ?